Advanced USB Solutions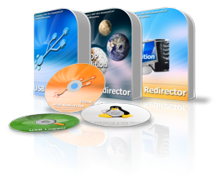 Our USB over IP solutions allow to share and access any USB device over local network or Internet. Use remote USB devices as if they are directly plugged into your PC!
Solution for Terminal Server
and Virtual Desktop Users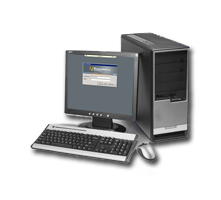 If you are Remote Desktop user, you can use your USB devices on remote Terminal Server or Virtual Machine as if they are plugged into it locally.


More...
Cross-Platform Solution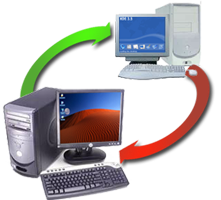 With USB Redirector for Windows and USB Redirector for Linux you can redirect USB devices between different operating systems without limitations.

More...
Top News
August 28, 2020
USB Redirector Technician Edition
version 2.0 beta
We are launching the public beta of USB Redirector Technician Edition 2.0 with secure cloud connections support!
Try the new cloud USB redirection today!


July 2, 2020
USB Redirector for Linux
version 3.9.1
This release adds support of Linux kernels up to 5.5 and implements a number of other improvements and fixes.
Please check the Changelog for v3.9.1 and Changelog for v3.9 for a full list of changes and don't hesitate to Download!

May 26, 2020
USB Redirector RDP Edition
version 3.12
USB Redirector TS Edition
version 2.12
We are excited to announce the update of our USB Redirector product line for Windows!
This release improves performance with some devices and includes a number of other fixes, please check the Changelog for a full list and feel free to Download!
Licensed users who own a license for the corresponding major version can update for free!
If you want to update from one of the previous major versions, please click the button below.
Update Now!

October 30, 2019
Scan Redirector RDP Edition
version 3.0
Today we are happy to announce the new major update of Scan Redirector! We have implemented full support of WIA scanning apps, added Citrix support, improved performance and added other new features.
Please check the full list of changes and don't hesitate to Download Now!
This version requires new license key. If you already own a license for one of the previous versions, please click the button below to request update.
New version is backwards compatible with v2 and v1 to allow smooth transition. Old clients will continue to work with the new server, allowing time for update.
Update Now!

August 3, 2015
USB Redirector Technician Edition
version 1.5
This version adds support of UPnP for automatic port forwarding setup (subject to router model) and greatly improves stability.
Read more...

Developer API

Special offer for software and hardware manufacturers. Integrate our technology into your product!

Read more...

Remote Servicing of USB Devices

Special offer for the professionals who provide remote flashing and servicing of USB devices.

Read more...

Supported USB Devices

See a list of supported USB devices...
Scanner Redirection for
Remote Desktop

With our Scan Redirector product you can easily scan documents inside Remote Desktop session from any TWAIN or WIA-compatible scanner.